EAC6591E-08C4-4189-AA05-BEFE858ACEF4
Price:
More From Kevin Rifenburg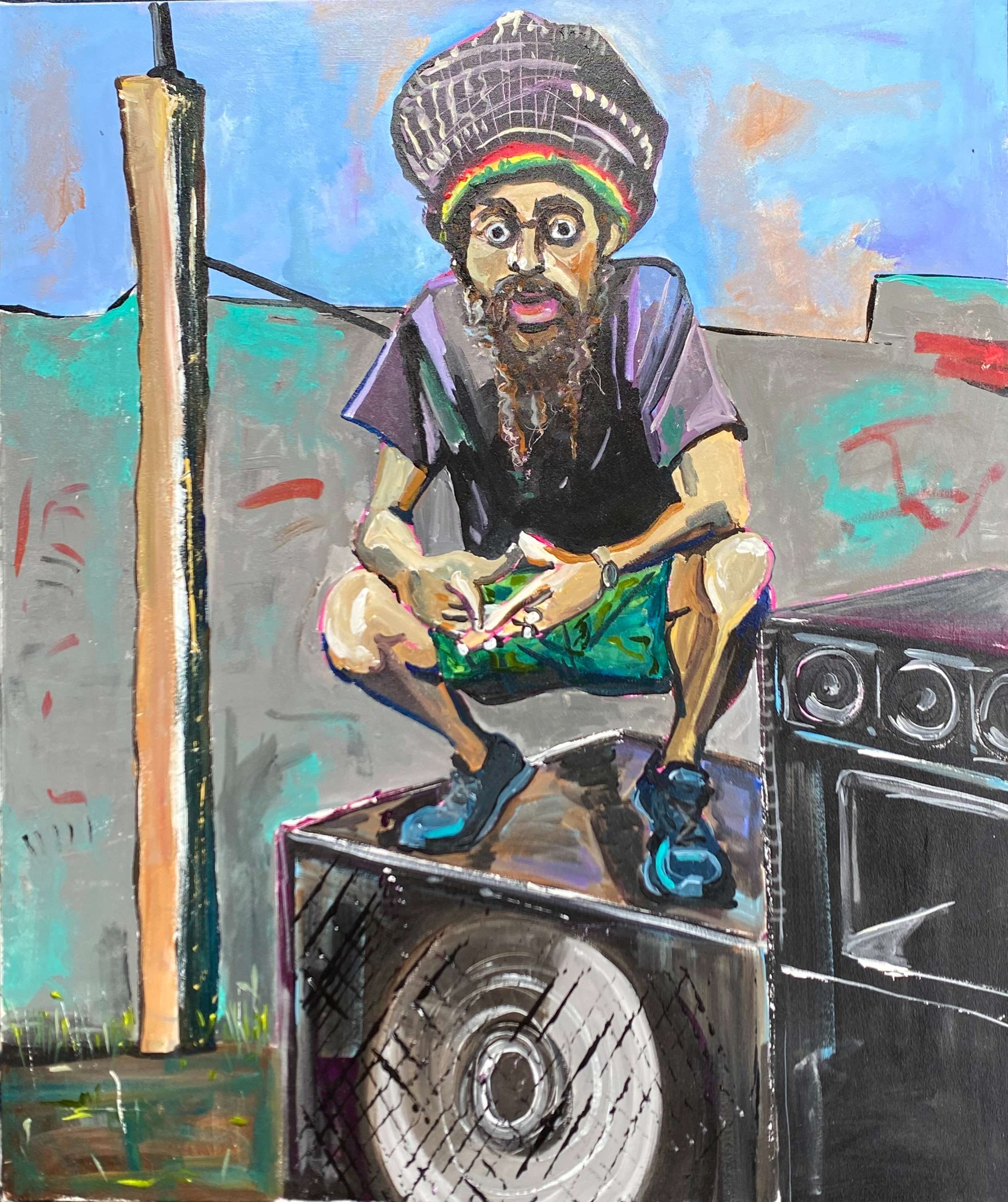 Mt.Zion Sound System
Colossus Rollins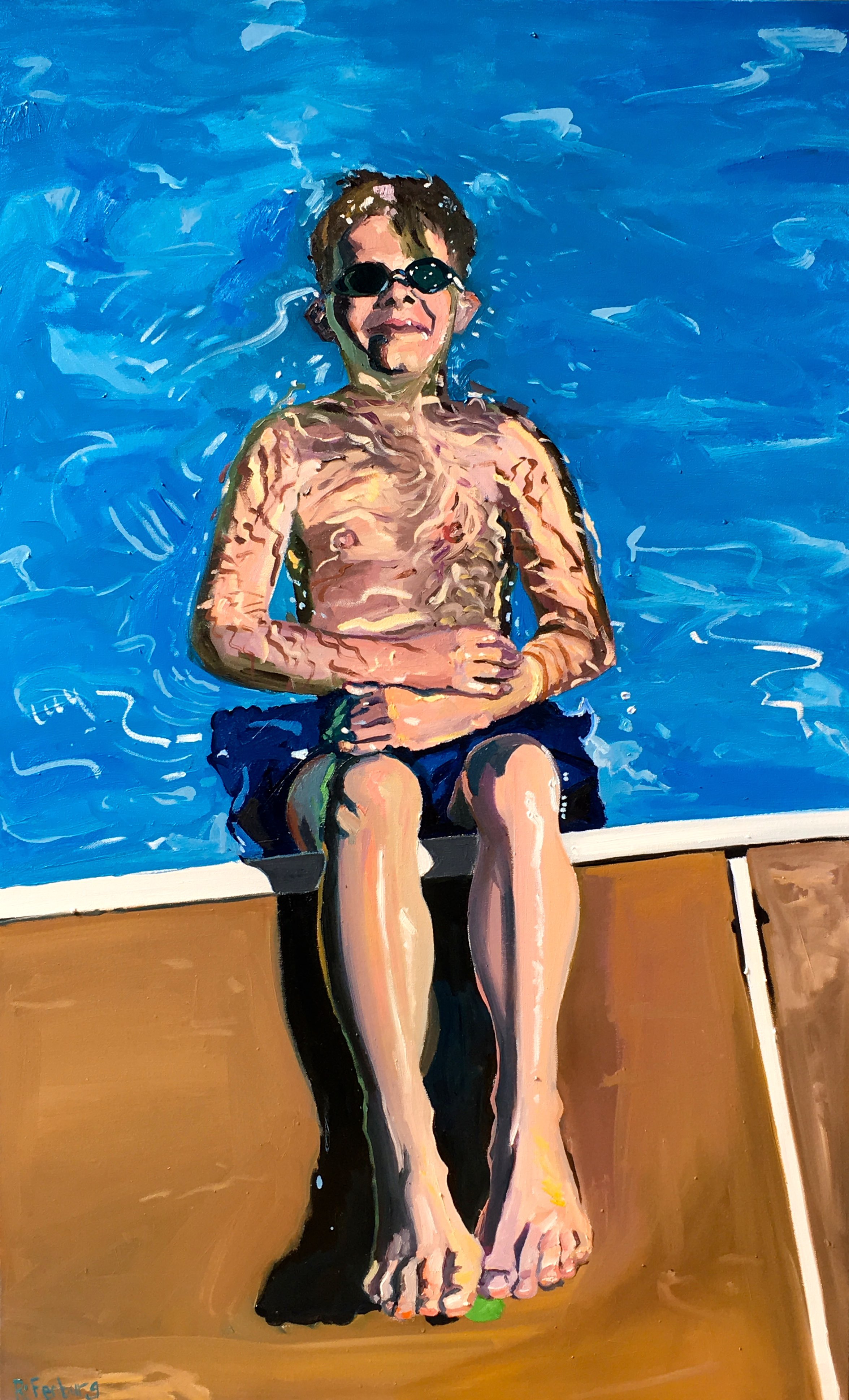 Baptized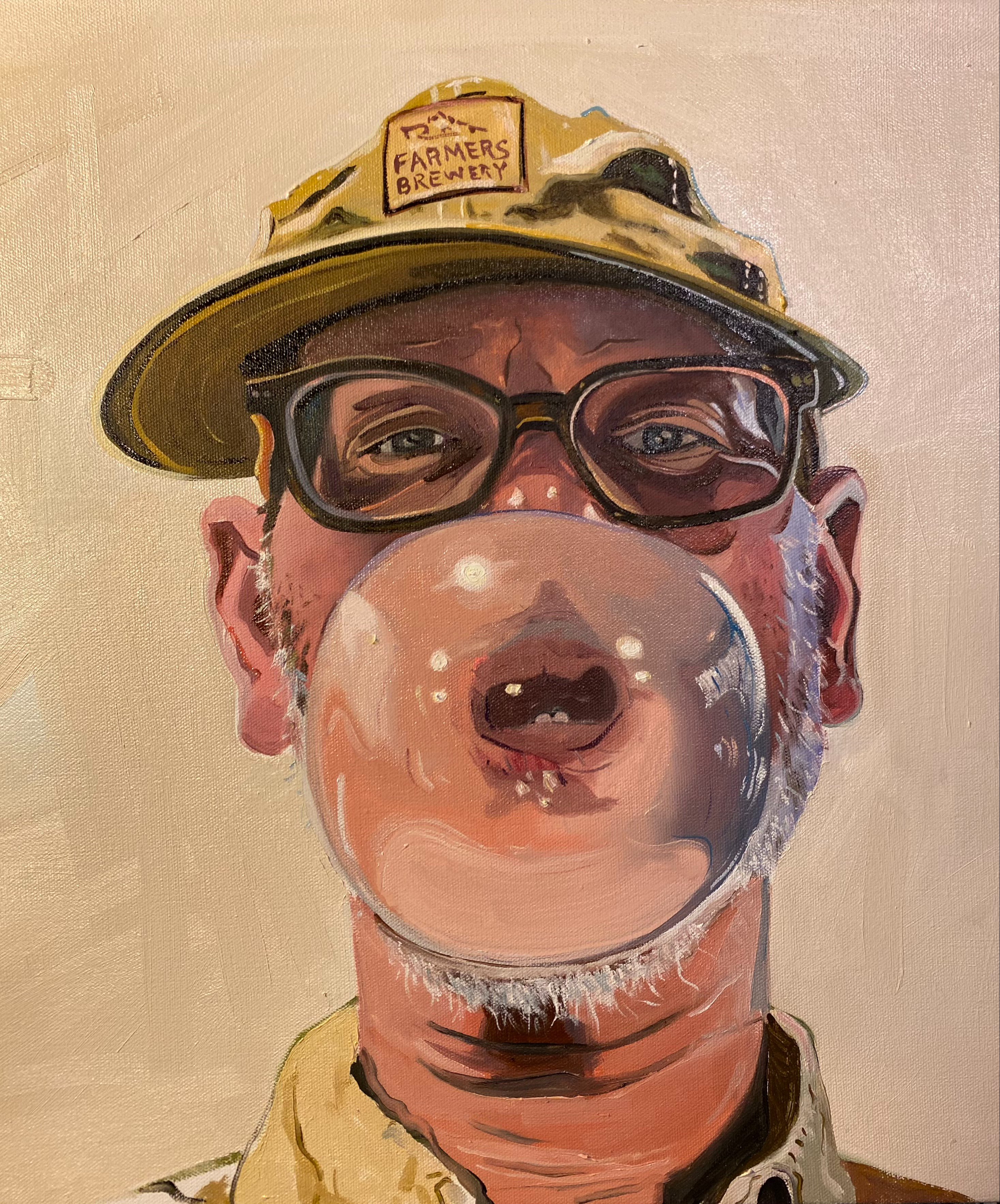 It's a Sticky Situation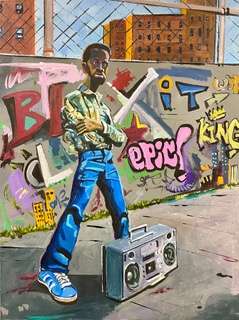 Epic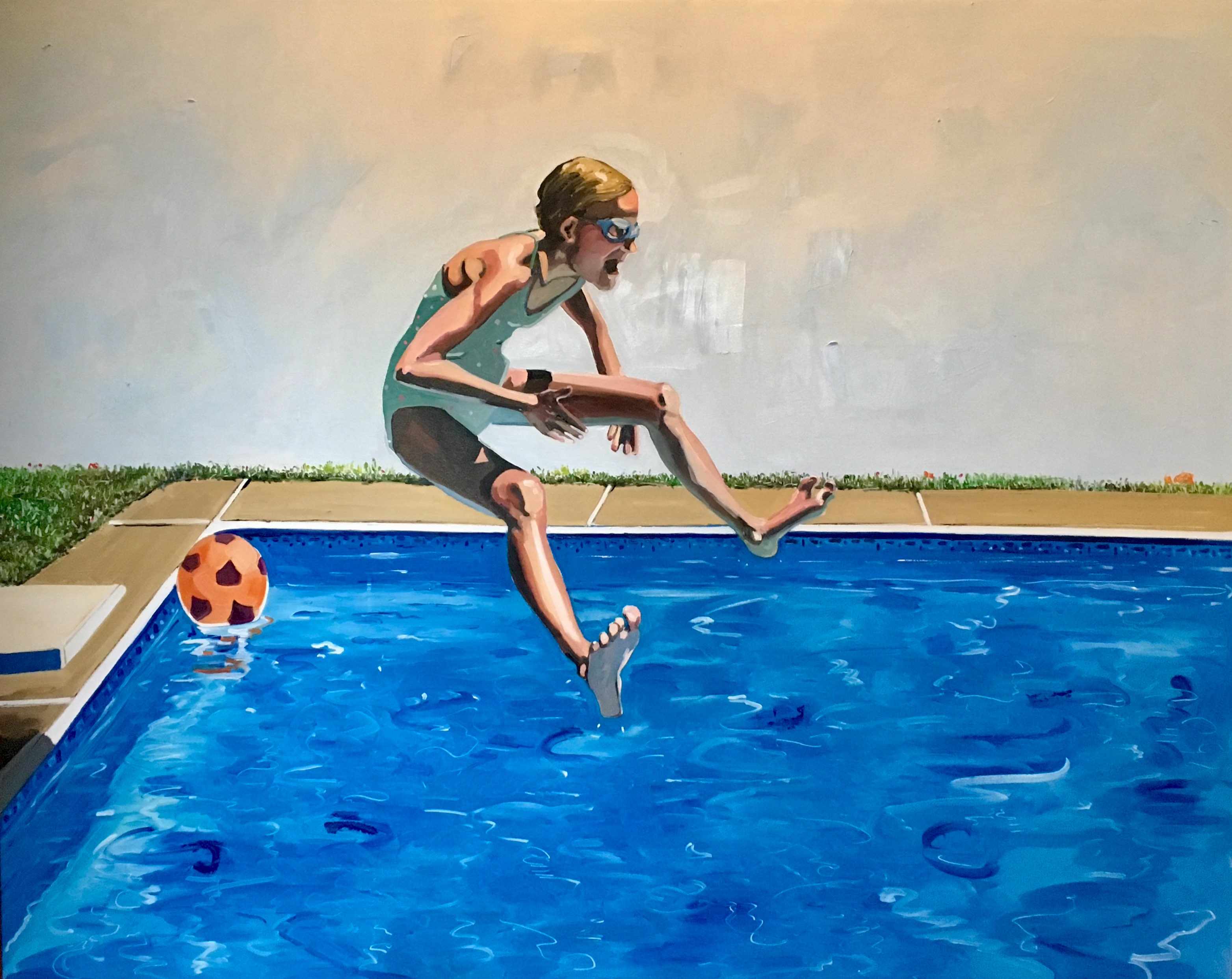 No Diving Allowed
Rally Round Jah Throne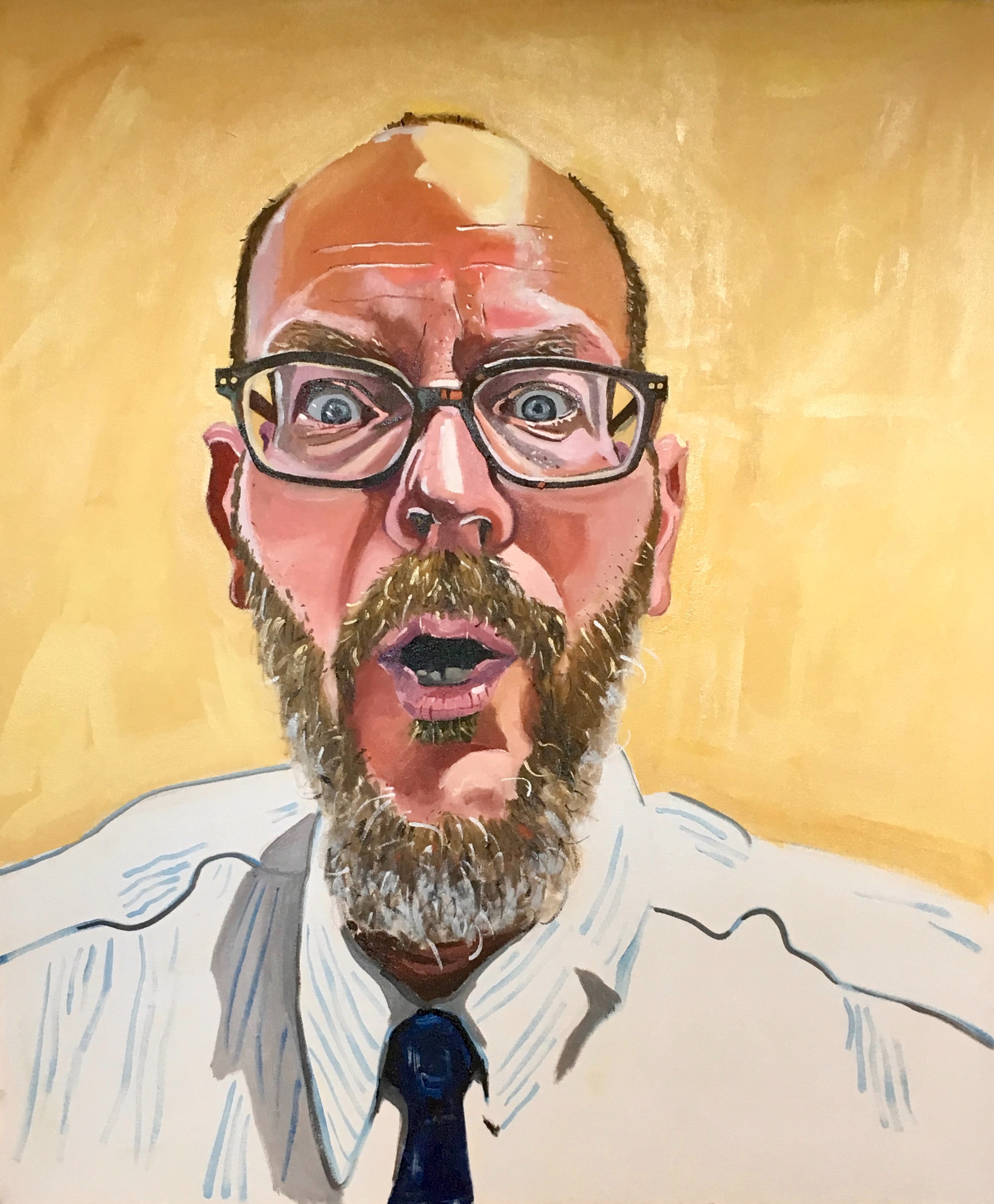 WTF
See More
About The Artwork
About The Artist
Kevin Rifenburg
Red Hook, NY, United States
Kevin Rifenburg studied painting at Pennsylvania Academy of Fine Arts and Bard College, and received his Masters of Fine Art degree from Lesley University College of Art and Design. Mr. Rifenburg teaches an expressive arts program at Astor Services for Children & Families and will begin an adjunct position in the art department at Suny Dutchess, beginning in the fall of 2022.
Rifenburg has thirty years of experience working in the Human Services field, assisting children with severe emotional disabilities and trauma. His desire to create comes from within he was inspired by the things he grew up watching and listening to, too. He's a nostalgic kind of guy who loves history. The colorful and amazing personalities that once played America's past-time, jazz music, John Wayne westerns, fly fishing, as well as the surrounding splendor of the Hudson Valley, are the inspiration driving his work and finding there way into one of his paintings. As a figurative painter what he captures and expresses are his personality, his taste, and experiences. I believe people will always remain excited to witness art that represents the various moods of man, specifically the values and emotions associated with his interactions and relationships in society. In this complicated world, the ability to give and derive passion is limited. As a result, the act of painting becomes a profound necessity, where he looks to share, connect and touch those able to view his work. We may leave our homes, work office, and even artist studio, and make our way around this chaotic world, and yet somehow the things we witness and experience, inevitably, play a role in shaping our lives. As an artist, those visual snapshots come back to the studio where anything can transpire, happen, and be created. The world, as he sees it, cannot change in an instant by art, but its purposeful and organic spread into the active part of our brains lives to tell the story.
Rifenburg's paintings are lyrical scores generated by feelings associated with his various tastes in music. Across multiple genres, he captures what it is he hears and visualizes those projections, which then propel him to translate the energy heard into a palette of exquisite tranquility, serenity, and peace, or extreme chaos, unpredictability, and rage. Paint is the vehicle. Strokes of medium exemplify the various moods generated and hopefully felt by those observing the work. Although the imagery is understood as a form of realism, his approach and determination in capturing the subject matter is expressive, loose, and more fluid. His paintings are an ensemble of senses, where the visual collides with the auditory. Hopefully, you can hear the music.