We Wake to Birdsong
Price:
More From Christen Yates
Guess you like: Artwork from other artists
About The Artwork
About The Artist
Christen Yates
Crozet, VA, United States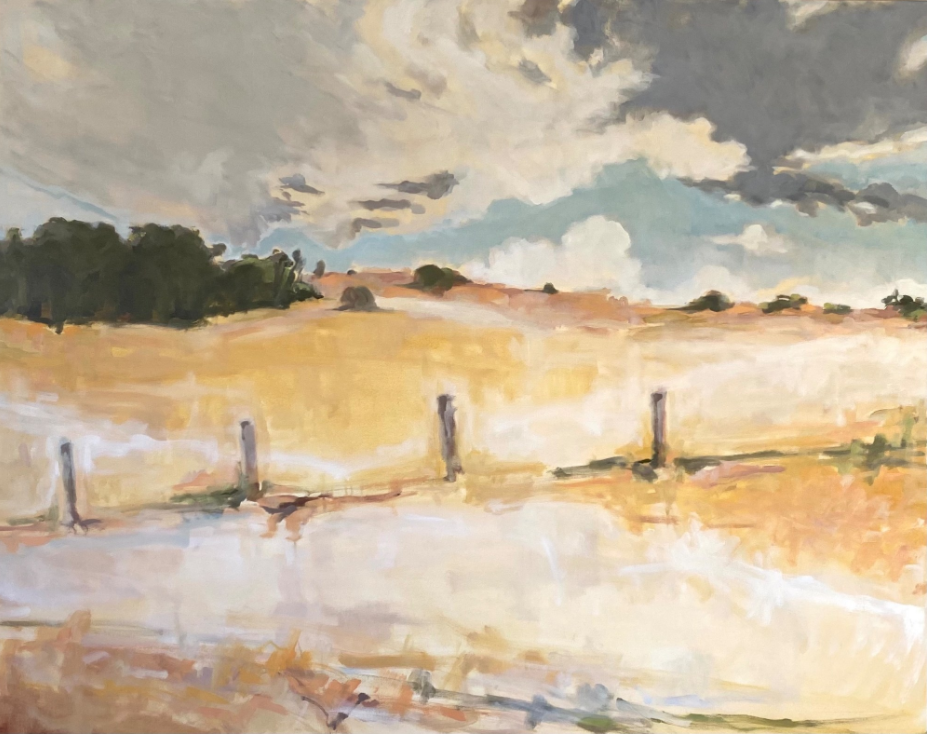 Christen Yates is a contemporary landscape painter working primarily in oil. After receiving a BA from the University of Virginia, she received an MA in theology, art, and community development from Regent College in Vancouver, BC in addition to studies at Emily Carr University of Art & Design. Christen lives and works by the mountains just outside of Charlottesville with her husband, four kids, flock of hens and rescue dog. Using loose and suggestive strokes, she hopes her paintings offer an immediacy of experience in which the viewer can linger and find moments of rehumanizing connection with the natural world
"My paintings seek not simply to observe, but to explore our relationship with the land as well as its flora and fauna, to connect my vulnerability and fragility with the created world's. They emerge from a deep love for and care of the land. Focusing on the Blue Ridge Mountain area of central Virginia, land originally, I've come to learn, stewarded by the Monacan Indian Nation,  I use loose and suggestive strokes that imply an immediacy of experience within which I want the viewer to linger.  Painting for me is a process of paying attention, of looking at the layers of meaning we ascribe to our placed-ness and hopefully evoking moments of re-humanizing connections."