More From Raneem Tarfa
About The Artwork
About The Artist
Raneem Tarfa
Vienna, VA, United States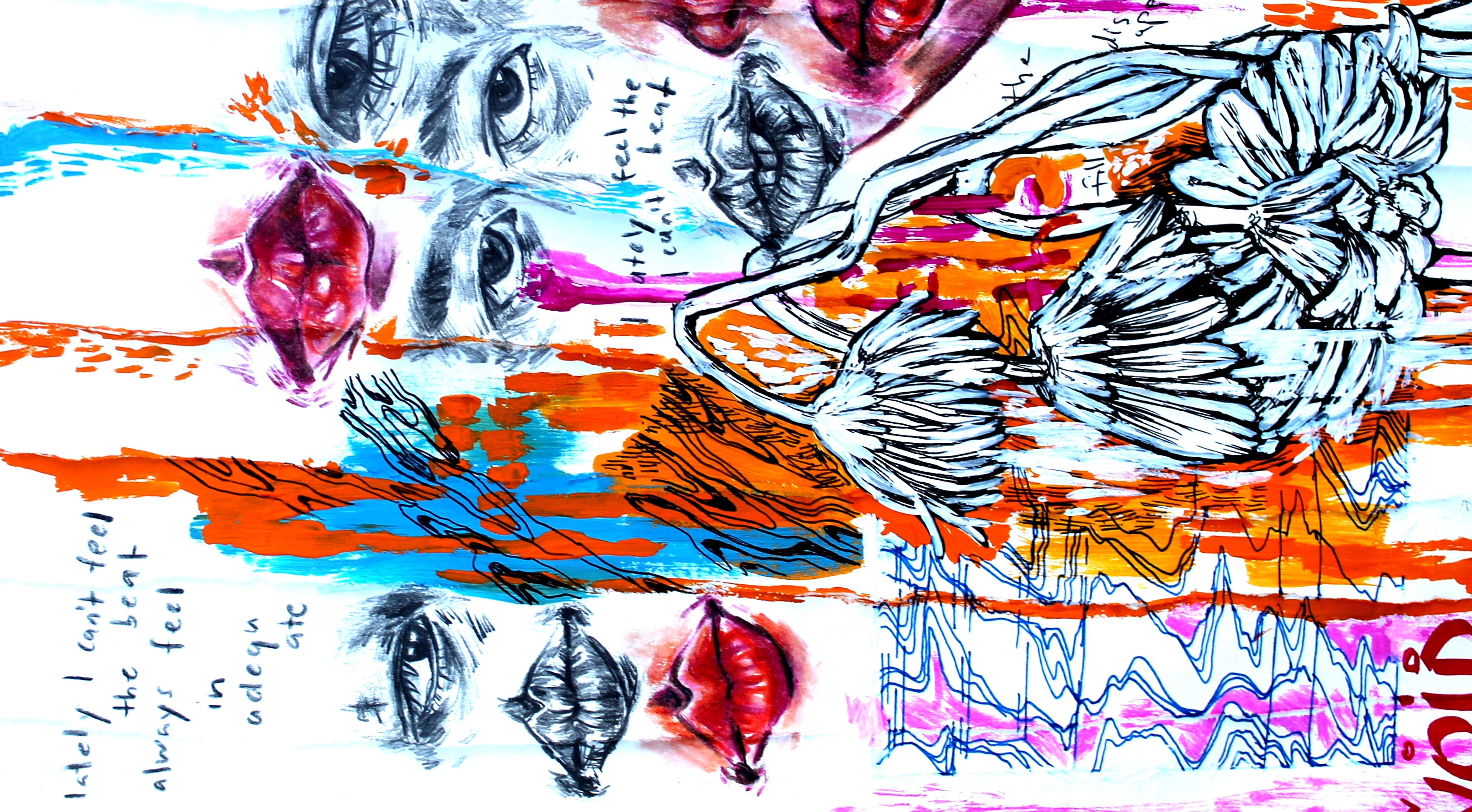 Special Encounters in the Digital Age
Almost every day we chat on the phone, scroll through social media, or maybe watch a few episodes of our favorite TV shows. We "meet" both friends and strangers in this immense virtual world. Every day, there are encounters about people, stories, and feelings - artist Raneem Tarfa is depicting all these.
Growing up during the era of a digital revolution, Raneem finds the online world her biggest inspiration, where virtually born characters become central to her story. In the portrait series, Raneem depicts different characters based on what she has seen in TV series, movies, and animations and gives them emotions to bring them to life. You may see happiness, anxiety, confusion, or sadness, or all of them - just like everyone finds different connections in different stories. She uses bold strokes and colors to create distorted faces and assembles them along newspaper collages and hand-written lyrics. The surreal presentation, together with the realistic portraits, creates tension and, at the same, time builds the bridge between the virtual and real worlds, letting the emotions naturally flow in.
website: https://raneemu.glitch.me/
instagram: @raneemu
My inspiration sprouts from what I see, hear, and feel: art, music, words, thought processes, connections, and attitudes, and in my art I depict that internal entropy and chaos- portraying dreams, worries, love, hope, pain, self-doubt, and views on society. Many pieces hold an emotional significance to me, either because I associate them with a specific period of my life or because they are foundational for my personal discovery of my art style. Studying multiple languages throughout my life led me to incorporate a lot of phrases or assembly of words that I find beautiful in my work. It makes it more personal.