More From Vivia Barron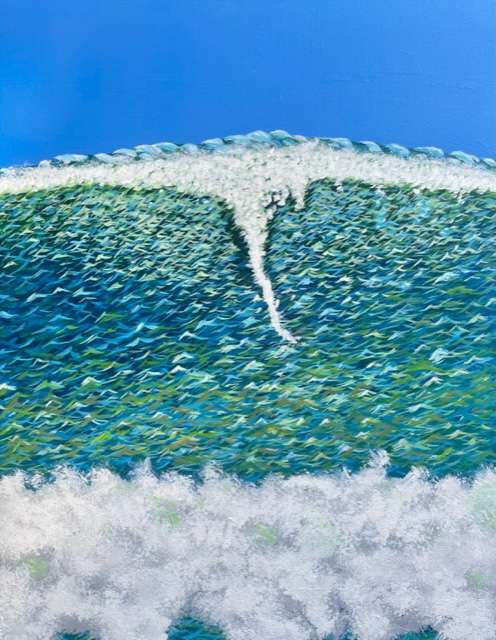 Conquering Waves 2: A Study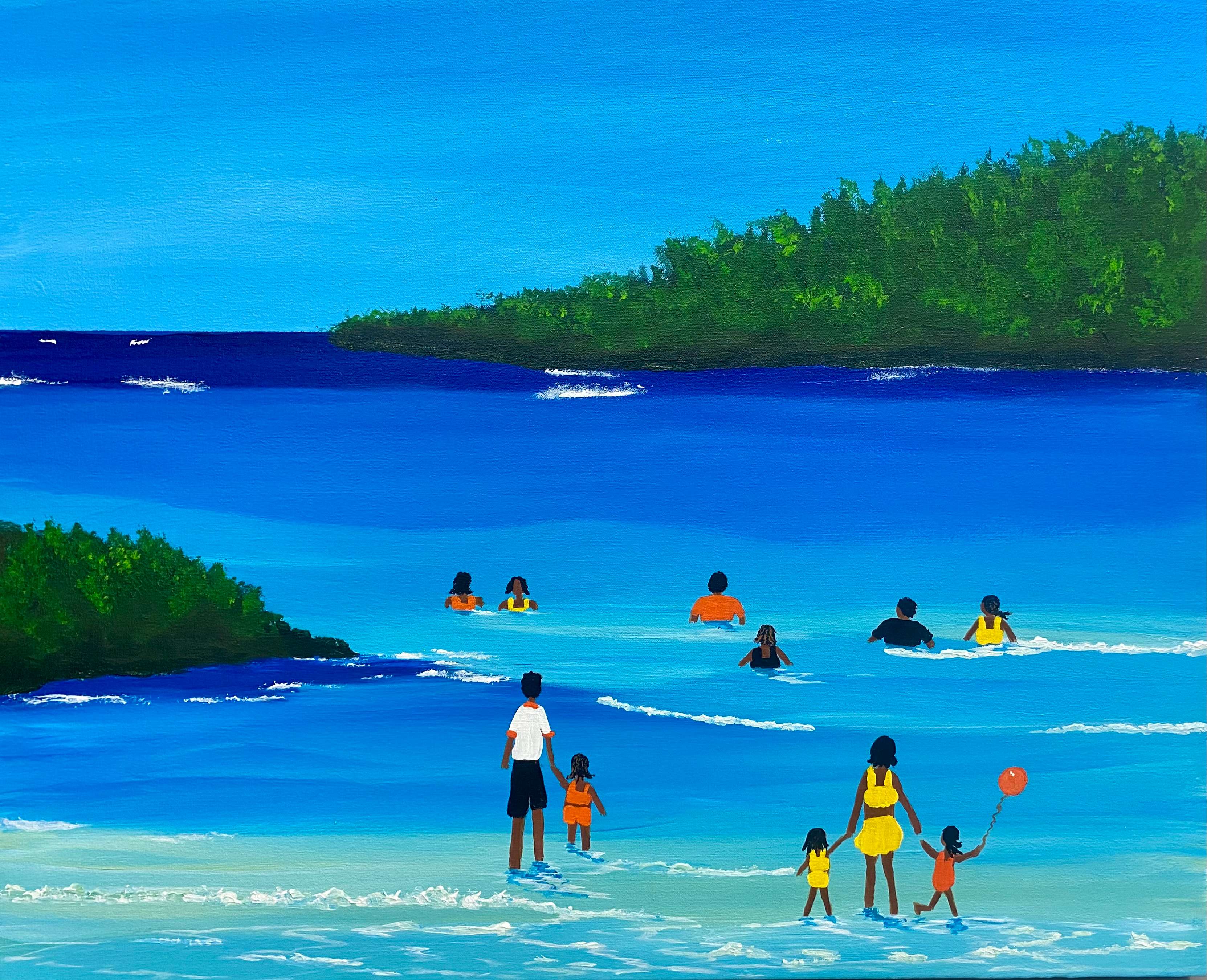 Moneague Memories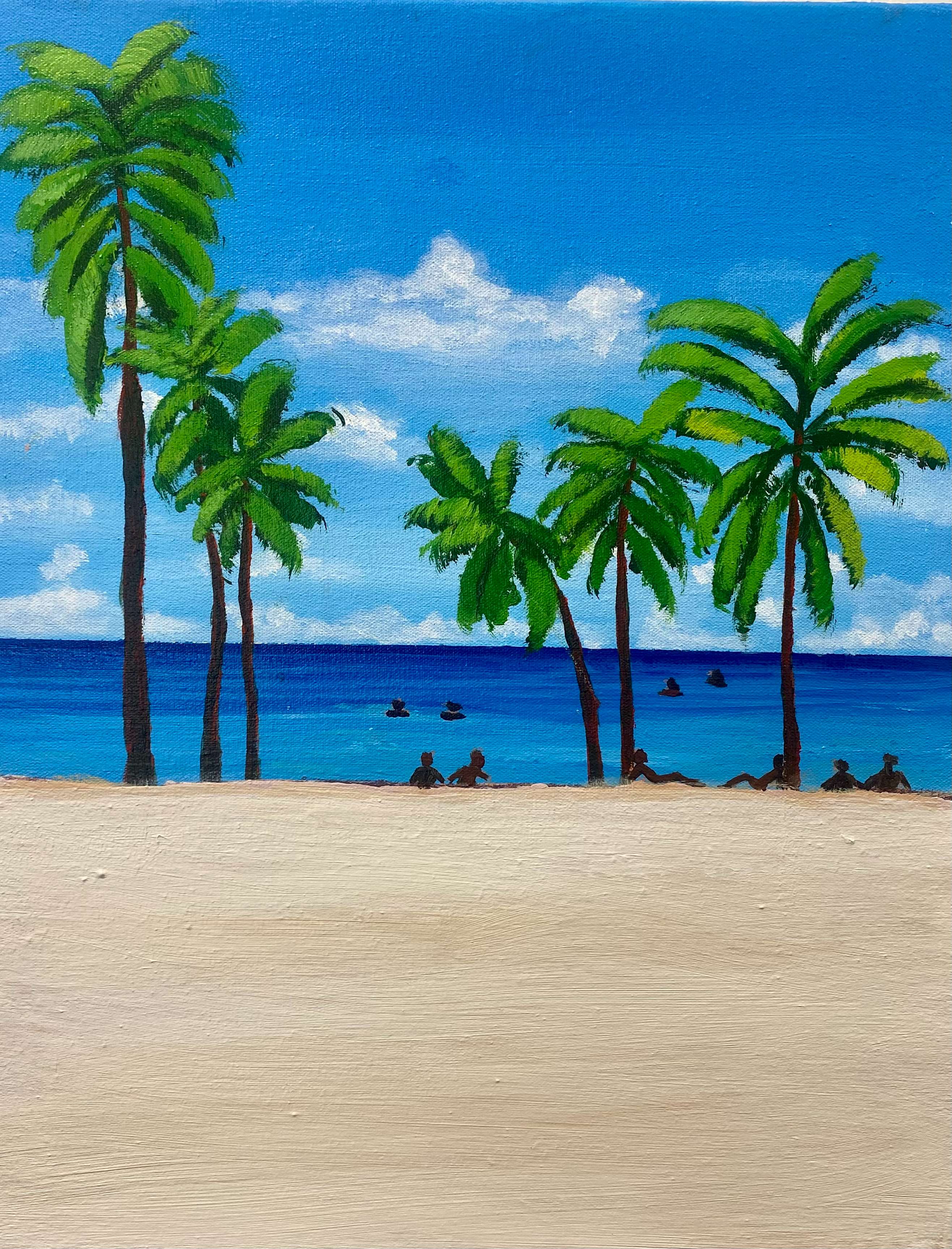 Palm Tree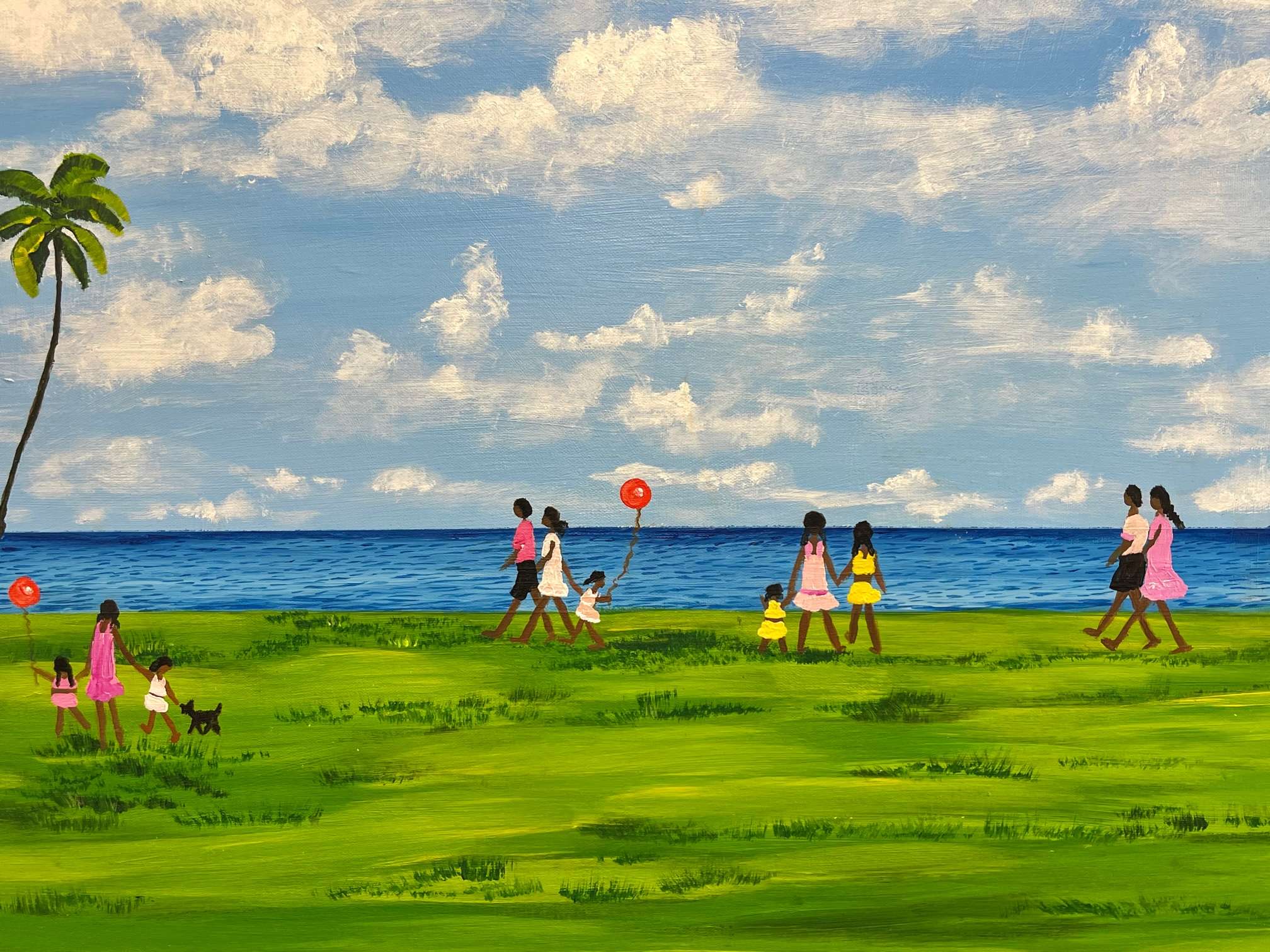 Lassing Park #3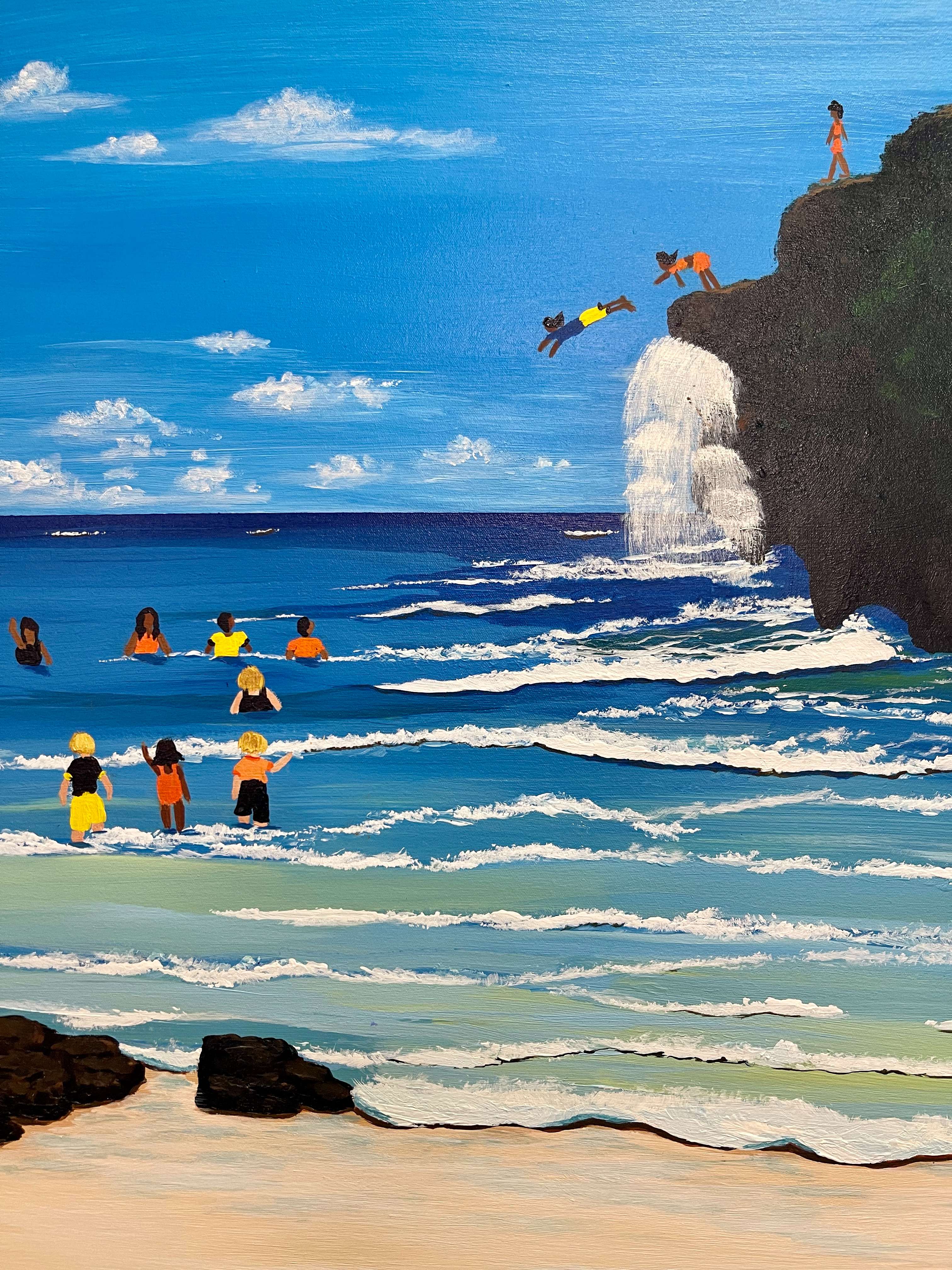 Diving Negril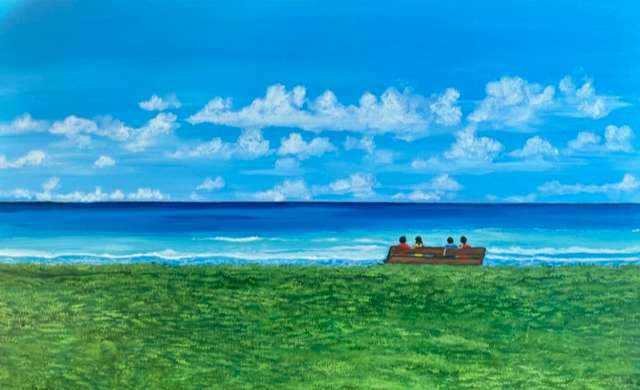 Lassing Park #1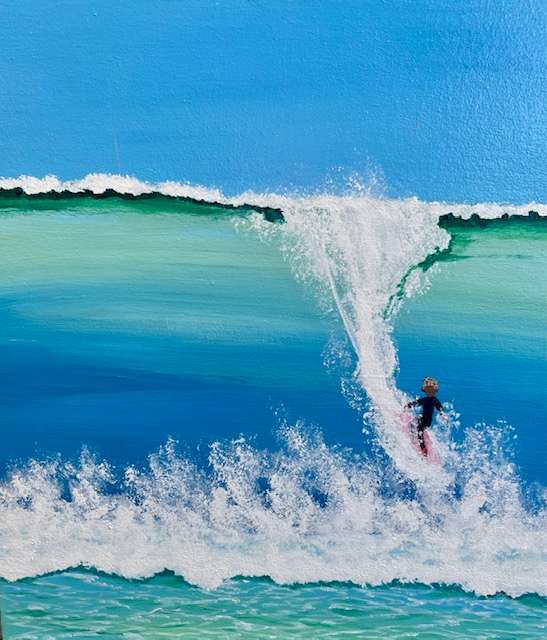 Conquering Waves 1: A Study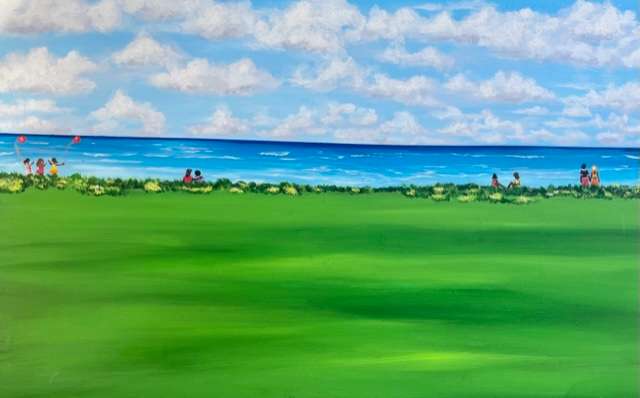 Lassing Park #2
See More
About The Artwork
About The Artist
Vivia Barron
Saint Petersburg, FL, United States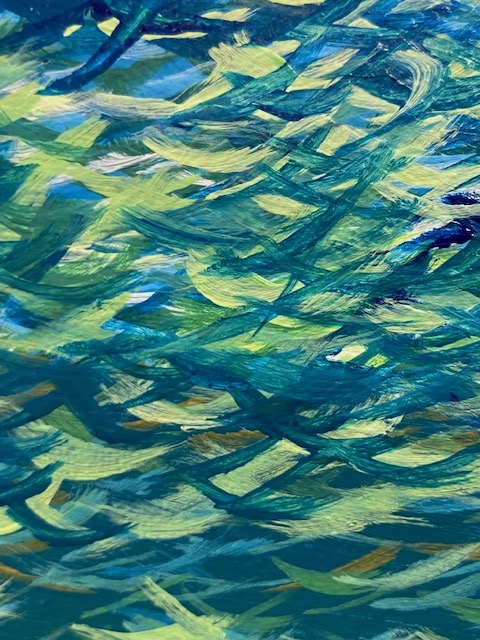 BIOGRAPHY
Vivia Barron is a mother, an immigrant, an advocate, and a painter. Raised in Jamaica, Barron immigrated to Florida in and now lives and works in St. Petersburg, FL.
Growing up in Jamaica, Vivia was always creative more than academic. Her initial creative outlet was food–she was a personal chef who was known for her extravagant, artistic plating. As a chef, she opened two restaurants. While she remains passionate about food, the birth of her daughter caused her to reconsider what she was doing. Vivia found herself drawn to antique photographs that showcased Black and brown people enjoying life. She was fascinated by these everyday stories that were often overshadowed by the more traumatic, brutal representations of Black life in the 19th and 20th centuries. She now has a huge personal collection of these items (both digital and physical).
The images created by Kara Walker with cut paper were an early inspiration. She found herself looking at the photographs in the collection and the stories they were telling and thinking about how she could tell a deeper, bigger story about the joy and beauty of Black life. She wanted to bring these images to the public and to return us to the spaces and stories from which we are so often erased.
Her work has been in multiple sole and group exhibitions. Her work is part of private and corporate collections throughout the US including the Seminole Hard Rock Hotel and Casino, Tampa.
ARTIST STATEMENT
As a Black impressionist folk artist with Caribbean heritage, my work centers around themes of joy, representation, and the beauty of nature, particularly water. My art reflects the rich cultural traditions and vibrant colors of the Caribbean, while also paying homage to the rich history of Black folk art.
Water is a recurring motif in my work, representing both its power and its serenity. I use water as a metaphor for the emotional experiences of Black people, ranging from the tumultuous waves of oppression and struggle, to the stillness and peace of self-discovery and liberation.
Through my art, I aim to celebrate the diversity of Black experiences, and to create a space where Black joy and beauty can be fully expressed and celebrated. I believe that representation is crucial for marginalized communities.
My artistic process is deeply intuitive and improvisational, allowing me to connect with the materials and the stories they tell. I work primarily with acrylic paints using bold colors and expressive brushstrokes to capture the essence of my subjects.
My art is an expression of my personal journey, as well as a reflection of the beauty and complexity of the Black experience. I hope that my work can inspire others to find joy in their own lives, and to celebrate the diverse richness of our collective human experience.