More From vvadkarpaintings
About The Artwork
About The Artist
vvadkarpaintings
Fine Art;Abstract;Modern;Others Artist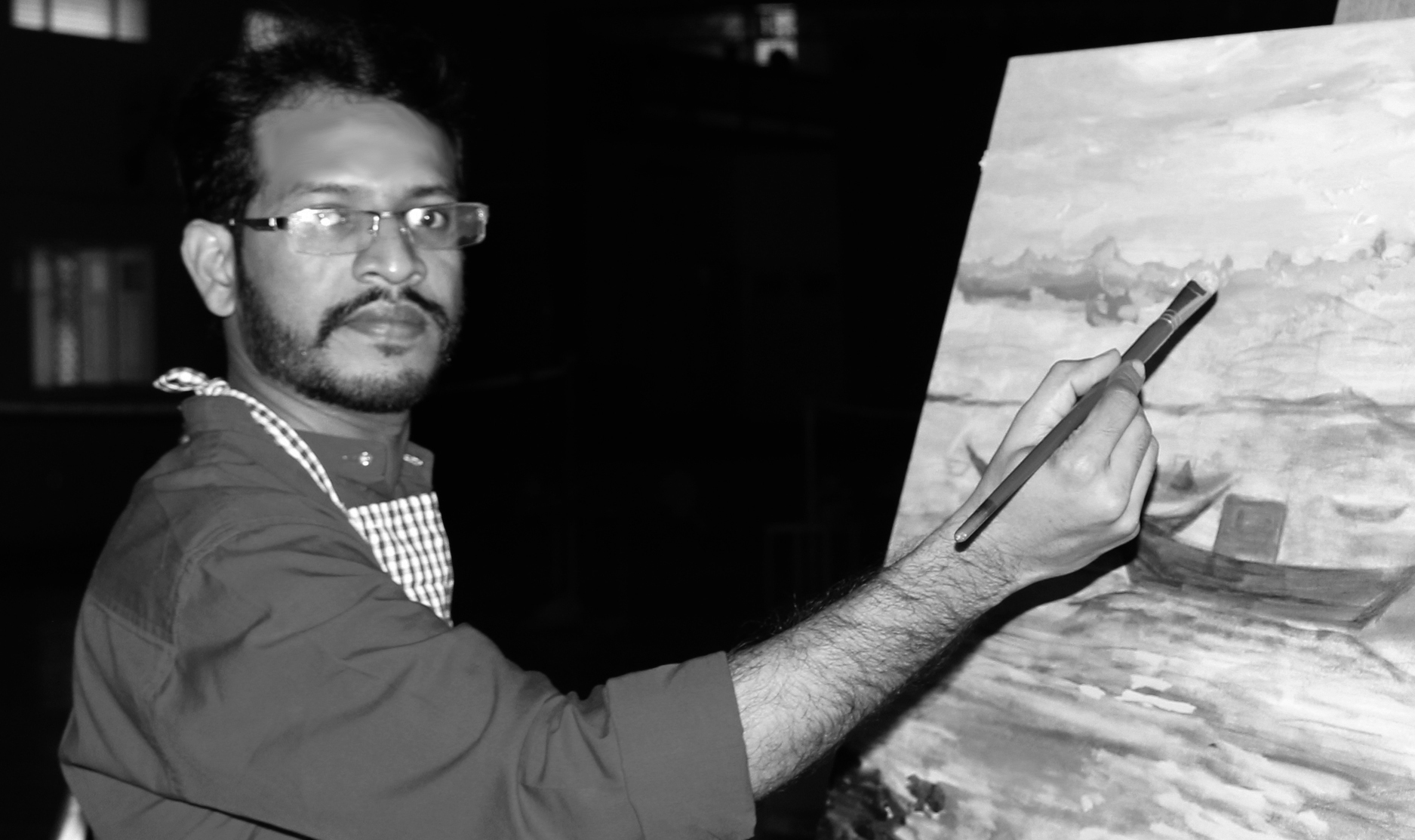 Vivek Vadkar is an Indian fine artist from Karjat. Vivek has always loved to paint since he was a child; thus, he became a professional artist. He has been a professional painter for 14 years. Throughout his artist career, Vivek has participated in numerous group and solo exhibitions, and his artworks have received overwhelmingly positive public reactions. He also actively participated in a number of national and international art competitions, where he had a number of triumphs. He now has an extensive local and international clientele.
Vivek's path to art has been difficult: due to a lack of infrastructure, facilities, and art institutions in his natal village, the general culture does not see making arts as a way of life. But Vivek worked hard to overcome the bias. He worked tirelessly for all of these years and overcame all of these challenges because, and only because, of his unwavering love and devotion to painting. His art is his religion.
"By plucking her petals, you do not gather the beauty of the flowers."

— Rabindranath Tagore, the great thinker, the artist and Nobel laureate.

Before language, humans expressed what they saw and how they felt through sketches and images, the most primitive form of realistic art. Art has evolved and experimented with human emotions and imaginations to become the most rewarding vehicle of expression. Recognizing the value and comprehension of each art form, Vivek unites and shows his artworks as a one-of-a-kind blend of realism and imagination. He easily highlights truth with fantasy, resulting in beautiful images. Realistic painting, in Vivek's opinion, is a key art that exists in the sea of effective arts.

Nature serves as a source of inspiration for Vivek. The sense of beauty leads him to nothingness when he observes a particular scene. Then he attempts to express his feelings through painting.

Vivek believes that the actual beauty and strength of art come from its ability to overcome stereotypes, relinquish limits, and become unlimited and boundaryless. He believes that what we see does not have to be true - reality might be very different!

Vivek, like many artists, is sensitive and perceptive, and he has the uncommon ability to see the exact hidden picture behind the scenes. Vivek accurately depicted those he has seen and, more significantly, what has touched his heart.

Even though most of us can see, only a small number of us have the special ability to visualize. Even when the visualization is the same, various eyes experience distinct interpretations. "Everything is not the same when seen with bare eyes," stated Vivek.