More From Logan MacKethan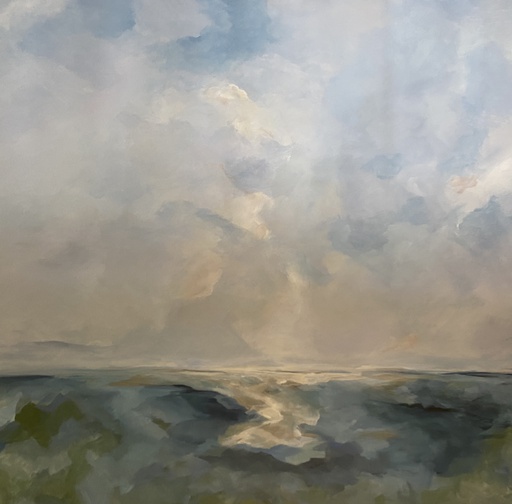 A New Rhythm
Flying High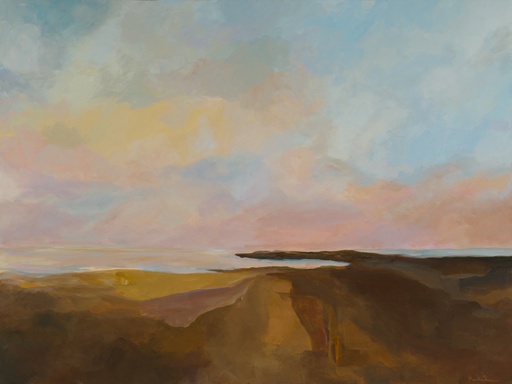 Odyssey
Sky High Trio II
Brightest Day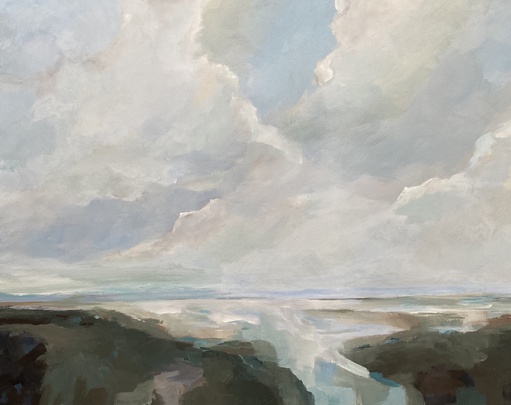 Layers Of Peace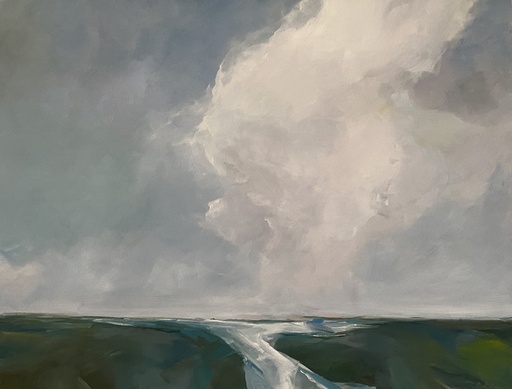 Puff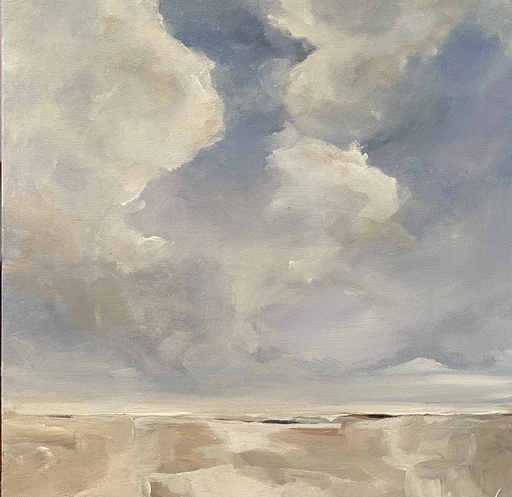 Cloud Spirals
See More
About The Artwork
About The Artist
Logan MacKethan
Fine Art, Abstract Artist
Logan MacKethan is an artist currently living in Charlottesville, Virginia. She is a member of the McGuffey Art Center and the Crossroads Art Center, and she will be featured in an upcoming show at the Staunton Augusta Art Center. Her work is also held in private collections throughout the United States.
Art Statement and Story
Communicator Rather than Self-Expression Painter
Logan MacKethan is an artist whose process is unique. She typically works on large-scale paintings with oil and acrylic on canvas. Her process involves moving the work into different spaces, often starting outside and bringing the work into the studio. Then when almost complete, she moves the work around her home to see the light and different responses to the artwork. Instead of painting exclusively as a means of self-expression, Logan elicits her viewer's emotional reaction. She focuses on the interaction and communication between the audience and her pieces. She says, "My painting process is not complete until the audience interacts with it.". MacKethan has the gift of capturing the glimpses of the natural world people might miss in their daily lives, and she then uses the canvas to record those fleeting moments. To collectors, the process is always unique. Once MacKethan took a collector to the site where she got her inspiration for one of her works and explained the patterns of the sky. "Having the view as part of the experience is important, even if it evolves into other forms in the end," MacKethan said. She often crops her images to form new works. Her background in art consulting and the art auction business influences her understanding of the viewer and ultimate placement of works of art. As an artist arising from an unconventional background, MacKethan devotes herself to crush the stereotype of a self-contained, introverted artist in both her art career and life. By not simply painting the world around her, she communicates stories happening in nature to delight her audience.