Introduction
Artists and galleries often use giclee (or giclée) printing to create inexpensive works of art that appear much like high-priced originals. Giclee printing has become increasingly popular, allowing artists to reach a larger audience that could not pay for the original work. Giclee prints are produced on demand, saving the cost of mass litho manufacturing while enabling the artist to try various materials and treatments. Giclee is the best option for beautiful, high-quality prints.
What Is A Giclee Print?
To put it simply, a giclee is a fine art print produced using a specialist high-resolution inkjet printer. Giclee prints are "art prints," but they differ from conventional prints because they have a far greater range and a higher degree of quality, durability, and value. The French term giclee, pronounced "zhee-clay," means "to spray." Giclee printing is the practice of replicating artwork using a printer in such a way as to closely resemble the original work.
Giclee Print Vs Art Print
A giclée art print is preferable to an art print that doesn't adhere to the giclée specifications.
The color spectrum of giclée prints is much greater. They can replicate more colors. As a result, they are giving the details of the original artwork a better depiction. Archival pigment-based inks are used to create giclées. Pigment-based inks may endure up to 200 years without noticeably fading or yellowing if preserved in darkness and under particular environmental conditions. Giclée prints are crisper and more detailed than standard prints because they have a greater resolution.
Moreover, giclée prints often use better paper than regular prints, so they will endure longer and continue to look good over time. You may anticipate a framed giclée photo printed on picture paper to endure up to 85 years without any perceptible fading under typical home or office lighting, without sunshine.
Giclee Print On Canvas
Giclee print on canvas is derived from the verb "to spray," and the process is sometimes referred to as archival pigment prints, pigmented inkjet prints, or inkjet prints. This technique was formerly accomplished by spraying on a piece of paper. However, the procedure has evolved and been modified over time.
These days, you can print your images and artwork straight onto actual canvas using canvas giclee. Prints on canvas, a time-honored practice in fine art reproduction, are ideal for everything from canine portraits to contemporary art. Giclee on stretched canvas offers customers a less expensive, more portable, and ready-to-hang alternative to conventionally framed artwork, wall art, and photographs without compromising quality.
Giclee printing produces long-lasting, fade-resistant prints using archival inks and materials and premium inkjet printers, making it a wise investment for art collectors. Because of their low cost, giclee prints make it easier for art lovers to own high-quality copies of their favorite works. Also, the tactile quality of the canvas material gives the surface of the print a depth and texture that are not feasible with conventional prints on paper. Giclee printing on canvas is a great choice for artists and art enthusiasts who value the advantages of high-quality fine art prints.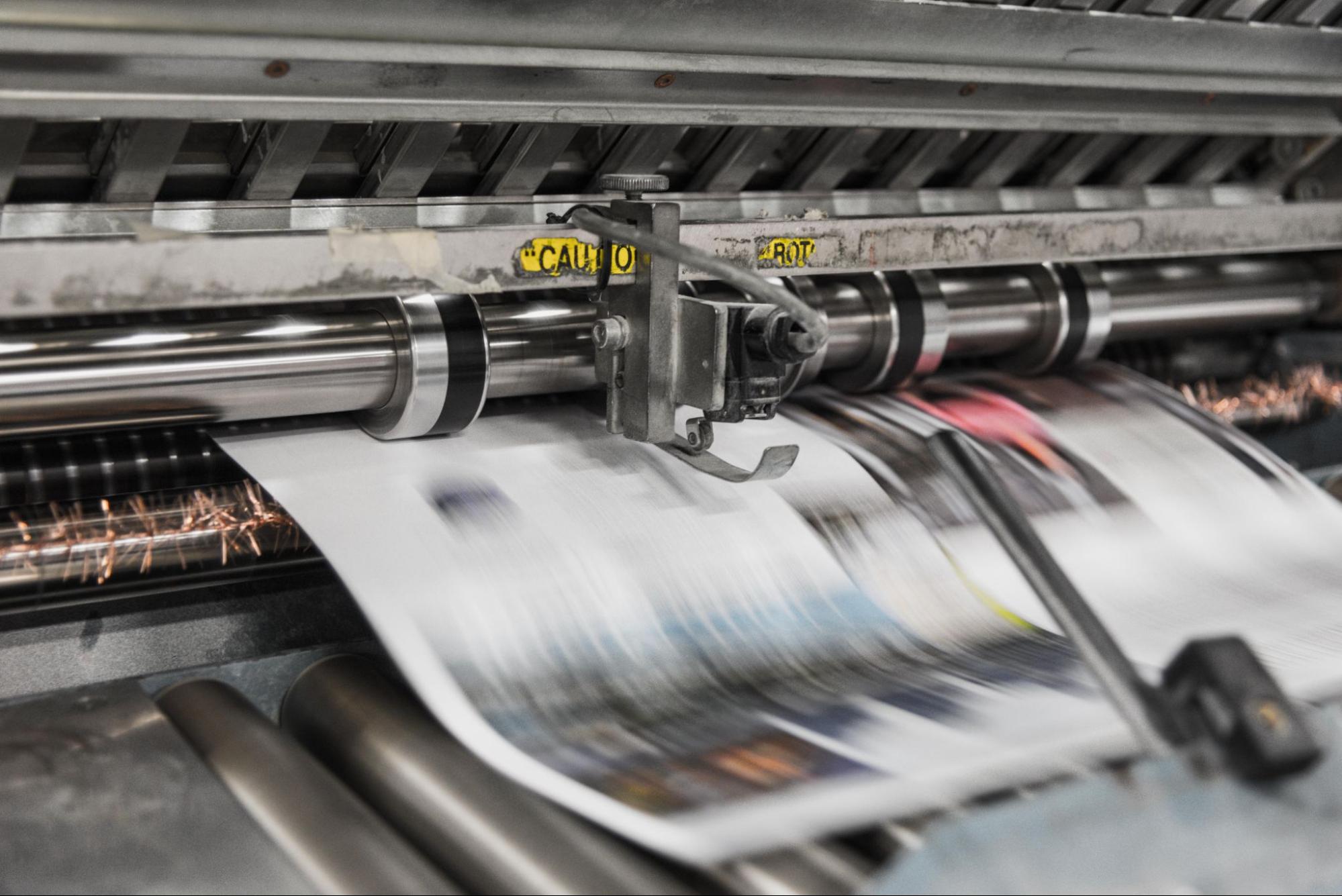 Photo by Bank Phrom on Unsplash
What Is The Difference Between A Giclee And A Print?
The processes used in giclee printing and standard printing methods are quite different, as is the end product. Giclee printing creates images with extraordinary detail, brilliant color, and durability using premium inkjet printers, specific inks, and archival-grade paper. On the other hand, traditional printing processes depend on offset letterpress, lithography, or other analog printing methods, which results in works with little detail and poor color accuracy. Giclee ink and prints provide a better alternative for people looking for fine art reproductions of the highest quality, even if conventional prints may still be quite valuable.
Giclee prints are recognized for being of the highest quality and longevity. Giclee prints can preserve their original color and brightness for decades since they are printed with archival inks on museum-quality materials. Moreover, since they are made of canvas, giclee prints have texture and depth that are not achievable with standard prints. Giclee prints are thus a very popular choice for artists and art lovers since they provide an excellent, durable, and cost-effective substitute for the original artwork. Giclee prints are often better than conventional prints because of their attention to detail, color accuracy, and durability, which makes them a great purchase for any art lover.
Limited Edition Giclee Print
Giclee copies of fine art prints that are sold as part of a limited run are known as limited edition prints. This indicates that only a limited number of prints, generally numbered and signed by the artist, are produced. Giclee prints produced in a limited edition assure their uniqueness and exclusivity, making them popular among art collectors.
Giclee prints only printed in a limited edition are highly prized as collectibles. When fewer prints are produced, their value rises, especially if the artist's notoriety grows. Giclee prints produced in restricted quantities are valued more than those produced in limitless numbers but were less rare. While looking for expensive and unusual prints to sell or add to their collections, limited edition giclee print collecting has grown in popularity.
The works "Starry Night" by Vincent van Gogh, "Water Lilies" by Claude Monet, and "The Great Wave off Kanagawa" by Katsushika Hokusai are a few examples of limited edition giclee prints. These prints are some of the most expensive and rare limited edition giclee prints and are highly sought-after by art enthusiasts.
Conclusion
In conclusion, giclee printing has emerged as a beneficial and widely-used technique for producing and collecting high-quality fine art reproductions among artists and art lovers. Giclee prints have remarkable detail, color accuracy, and durability since they are created using specialist inkjet printers, archival inks, and materials. Canvas giclee printing offers a tactile and three-dimensional experience unmatched by regular prints.
Due to their scarcity and exclusivity, limited edition giclee prints, in particular, are highly sought after by collectors. Giclee printing technology has generally transformed the field of art reproduction, giving art lovers a more convenient and cost-effective option to experience fine art reproductions of practically identical quality to the original works.