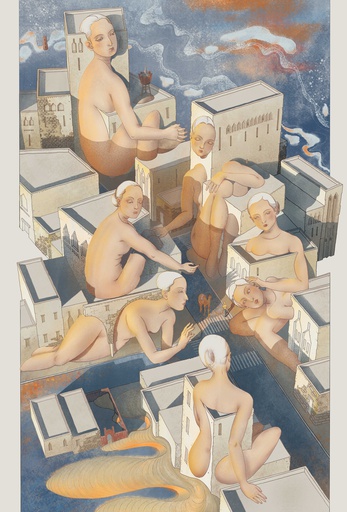 The Future and Beyond
It is an exhibition devoted to Generation Z culture, and four emerging young artists are featured in it: Hannah England, Feixue Mei, Raneem Tarfa, and Sha Li.
Art, A Modern Medicine
Atlanta Gallery is now open on Tuesdays, Thursdays, and Saturdays from 10 a.m. to 5 p.m. It is a duo exhibition with Aida Murad and Bob Stonehill. They are artists who work in different styles, but both of their works have healing properties. In recent years, they have influenced many viewers' perspectives and had an impact on many people's lives.