Introduction
Writing an artist biography, or "bio" for short, is often seen as the less fun, more administrative part of being an artist. But writing an artist bio could be a stimulating activity that helps you get clearer and opens up more doors. In this article, we'll look at what an artist biography is, what it should include, and some examples of artist biographies so that you can learn how to write one.
What Is An Artist Bio?
A biography of an artist is a summary of their life and work up to the present day. An artist bio may be needed for printed programs, book covers, or press releases if they work in the visual arts, music, theater, filmmaking, poetry, or literature. A bio page about the artist can also be put on a website for a solo artist.
Depending on the situation, an artist's bio should be written correctly. For example, an artist's bio on a personal website might be shortened and changed to help with SEO (search engine optimization). In a museum's program, a biography may focus on the work on display at the time.
Why Is It Important
Without an artist bio, those who see your work might not know about you, why you create the way you do, or what you have accomplished. You can't just assume everyone will look at your resume. This is where a brief artist bio comes in handy. It should be interesting writing that lets people know they are interested in your work and your most notable achievements.
Five Steps To Writing An Artist Bio
An artist who makes art or performs doesn't have to be a good writer to write a compelling artist bio. If writing isn't your main way to express yourself, you might want to use this template for your artist bio:
1. Career summary:
Start your artist bio with a general summary of your life and work. This first paragraph can include your most talked-about artworks and projects, important awards, education and training, and a short statement summarizing how you feel about your whole body of work.
2. Early biography:
Your artist bio's second paragraph can include highlights from your schooling and early career. Most of the time, you shouldn't talk about things that happened long ago unless they have something to do with the artwork.
3. Career highlights in the middle and late stages:
Discuss the middle and recent career highlights in the third paragraph. If you have won any awards, list them next to the projects that won. This section doesn't have to be a complete list of all the works you want to discuss. Choose the ones you want to focus on.
4. Notable collaborations:
In the fourth paragraph, any business partnerships are brought up. If a musician has played on someone else's record, they may want to list it here. Artists like painters, sculptors, and photographers can list joint shows here.
5. The concluding purpose statement:
Conclude your artist biography with a statement regarding your current and prospective work. If the biography is for a recently shown piece of art, then this paragraph should be framed within the context of that artwork. It will be easiest to write this paragraph in the first-person voice.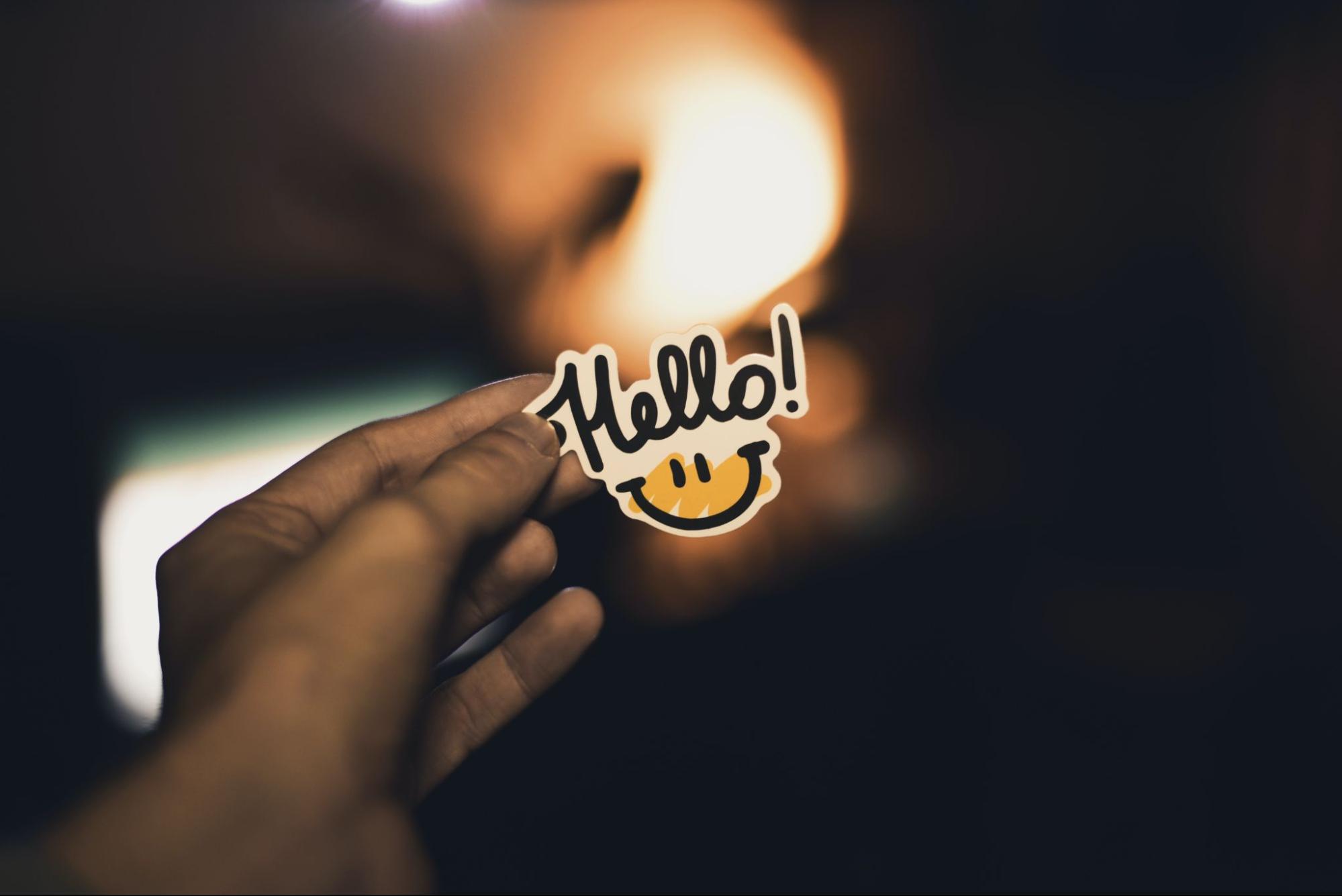 Photo by Glenn Carstens-Peters on Unsplash
What To Consider When Writing An Artist Bio?
Be mindful of the structure of your bio and be aware that you can need many biographies depending on the situation. A website biography may be 100 words long, yet a gallery display biography may be many paragraphs long. As you write, think about the following:
1. Make Your Paragraphs Short.
The people in the audience at an art show or performance are reading the bio because they want to learn more about the artist. Focus on getting the biography conveyed clearly and concisely so that people can enjoy the art.
2. Write In The First Person On Your Website.
Most of the time, writing in the first person on a personal website may help improve a close relationship with the reader.
3. Use The Same Format And Style As Other Publications.
Follow the rules of the museum when writing program biographies and press releases. The museum curators may prefer you talk about yourself in the third person.
4. Choose A Simple Font.
Choose an 11- or 12-point font size and a neutral typeface for drafting, such as Arial or Times New Roman.
5. Have Your Work Proofread.
Before you send in your work, ask a friend, family member, or agent, if you have one, to read it over and look for mistakes.
6. Always Keep Context In Mind.
Your artist bio should be the right length and scope for where it is used. If your work is in a New York art gallery, you might want to use some of the words and phrases used in the art business. If you want to enter an art contest in high school, keep your word count low.
Examples of artist biographies
When composing an artist biography, it is often useful to consult examples for inspiration. Artist biographies can be different in what they include and how they are written. This can depend on your job and why you are writing a biography. Here are a few artist biography examples:
This is an example of a first-person artist bio written for a website:
I'm a digital artist in Chicago, and my name is Georgie Green. After getting my bachelor's degree in graphic design, I started working as a freelancer, making digital art about pop culture. I've done commissions for two years and have made artwork for well-known companies like Souped Up and The Chili Peppers Club. Creating one-of-a-kind artwork for pop culture enthusiasts is another one of my favorite things to do.
I love using my imagination in my art and collaborating with other people to make unique art. When I'm free, Pickles, my bulldog, and I like to curl up on the couch and watch old episodes of our favorite shows. I'm taking requests right now. Please email me at GGreenThumbArt@email.com to talk about a commission and learn more about how I make art.
Here's an example of an artist bio written in the third person that a publisher might put in a literary journal:
Brooklyn-based poet and short-story writer Dane Gray-Rogers has over 10 years of experience. Several news outlets liked his first book of poetry, "Family Dinner," because it was honest about Gray-Rogers' childhood and his struggle with addiction. Gray-Rogers wants his work to be true and easy to understand, and he has made it his job to show how nontraditional families live. Dane Gray-Rogers has a website, www.DGRstories.com, where people can learn more about him. They can also follow his Twitter account, "Dane Gray-Rogers Official," to contact him.
Studios and other groups can also put artist biographies or explanation plaques in the programs or on the walls of an art show. Here is an example of a bio for an art show:
Hazel Platt is a painter from Boston who focuses on realism and paints herself. She went to school at the Imperium Art Institute, and her work has been published in magazines. Platt wants to make it more common for fine art to show relationships between women. On her website, www.HPlatt.com, you can buy prints of Platt's original work.
Some companies ask new employees to write a bio to share with their coworkers or put it on the company website. This kind of artist bio looks like this:
Nelsonville, Georgia, native Marilyn Rovia has been creating and performing her music for the last five years. Rovia has written songs for country and pop music superstars and has been nominated twice for a songwriting award. Rovia likes teaching youngsters martial arts and playing with her family's poultry and donkeys in her free time. Rovia sings on all major music platforms and intends to further her career with Missing Link Recordings.
Conclusion
To start a professional art practice, you must write an artist bio. It should be a well-thought-out, clear text that shows all the great things you've done in your career up to this point. Most of the time, an artist's success or failure depends on how well they handle the business side of things. When writing your artist bio, give it your full attention and do a lot of research