Introduction
Succeeding in a gallery show application requires more than just a great portfolio of artwork. It involves building relationships with galleries and understanding the art industry's inner workings. In this blog post, we provide practical tips for artists to approach galleries, present their art styles and portfolios, and make connections. By following these suggestions, artists can increase their chances of being selected for a gallery show and build long-lasting relationships with galleries.
First, it is important to build relationships with others in the art industry. It is a relationship-based business. When a gallery takes an artist in, it wants to develop a meaningful and long-term relationship. For galleries, it takes time to build the right collectors and audiences for the artist and to provide curatorial services to develop the artist's career. Many gallerists, like me, enjoy the relationships built with artists and take pride in advancing those artists' careers over the long term. When we take an artist in, we are cautious because we want to make sure it will be a mutually beneficial relationship rather than a one time deal. For artists, you want to find a career partner; you don't find a business partner on the street and put your future in their hands. You want to know your potential partner's preferences, how they work, what they can offer, what other artists say about them, and whether you have nice chemistry working together.
I have seen many mid-career artists start their careers by sharing their portfolios with galleries, distributing their name cards during the art fair, and networking in the art industry. The fact that they actively tried to build connections makes them successful. There is no easy way to do that; many successful modern artists received a lot of rejections before they landed with blue chip galleries. I want to share with you some tips here on how to approach the galleries:
Open Calls
Pay attention to open calls, especially those featuring upcoming artists. Open calls are a traditional method for galleries to connect with new artists. You know they are ready and have the capacity to take in more artists, and you don't want to miss that.
Schedule Meetings
Besides submitting your application or portfolio, you should try to schedule a coffee chat or Zoom call. It is a great way for both sides to get to know each other. Many galleries and curators will appreciate learning more about artists, their stories, lives, and creations.
Make Connections
Make any meaningful community connection you can. If you don't know a gallery owner, you can talk with art consultants, interior designers, and even your collectors. You might know some gallery owners who can give you a referral.
Cold Calls
Don't be afraid to cold call. Yes, cold calling still works if you have a very strong portfolio and resume. You can find contact information on the museum and gallery websites, or you can go to prestige art fairs. Don't be afraid to introduce yourself.
Ask for Feedbacks
Ask for feedback if you are rejected. Many galleries are willing to give you feedback and explain why they can't take you in. They might even introduce you to another gallery space that is more suitable for you.
Maintain Relationships
Keep in contact with all those connections you've made. You should add all those you have contacted before to your newsletter list and send them updates on your art career. Share your new work and latest exhibitions with them. The market and business will change. They might find a project to work on with you in the future. When it happens, you want them to think of you.
What Can I Expect in a Gallery Application?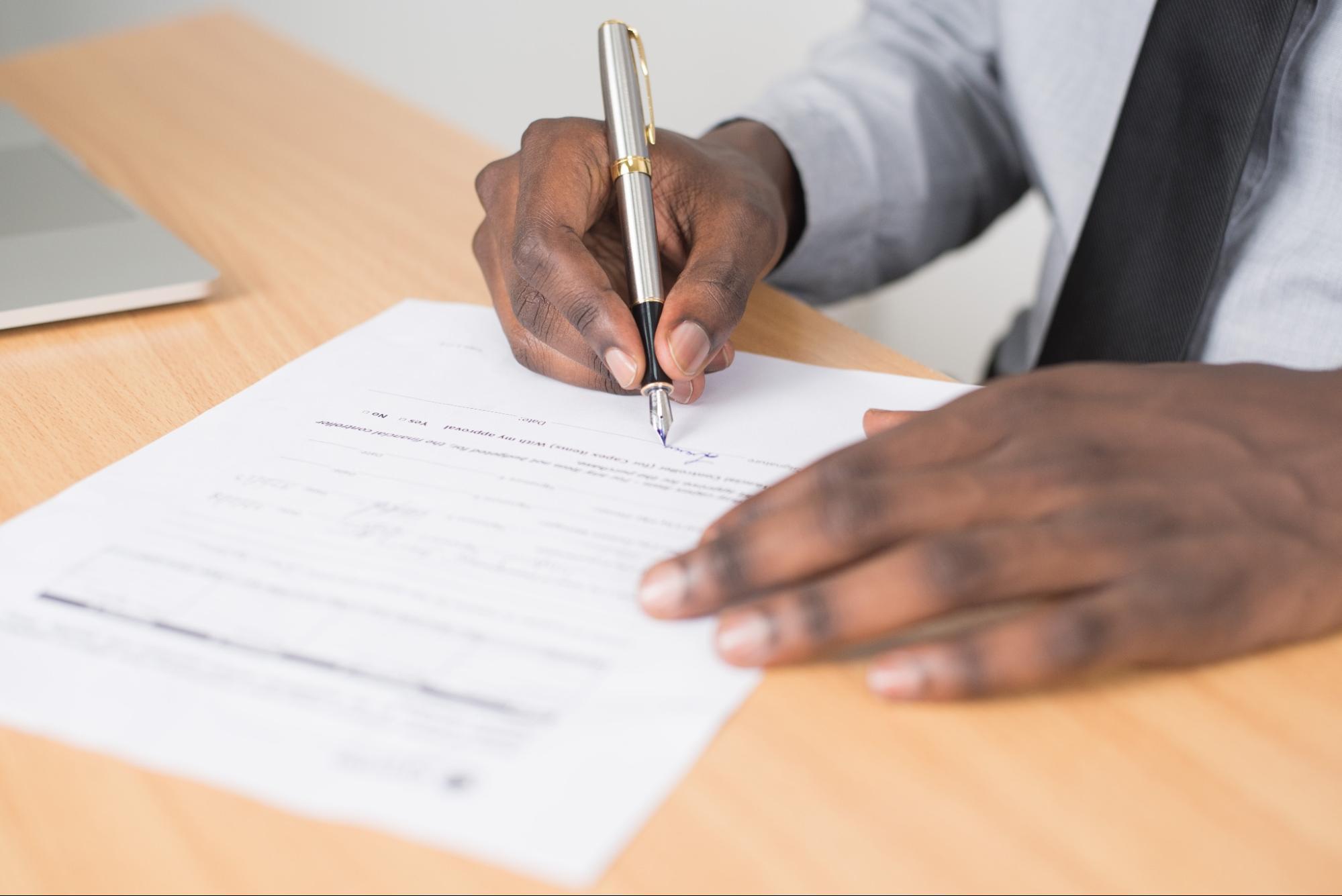 Photo by Cytonn Photography from Pexels
Art Bio
You should have an artist bio, an art statement, a resume, and most importantly, your portfolio, ready. It will be great if you have pictures and videos showing the success of your past projects and exhibitions. It also helps if you can find a referral, but usually it is not required.
Art Story
The most important part of selling an artwork is telling a story. That's why an artist bio and art statement are usually the basic requirements. Most buyers will ask about who the artist is and what's behind the art. The gallery learns your stories through those materials, and they can also tell how long you've been selling your art. If you don't have the materials, it might mean you have never sold a work by yourself. On the contrary, a sophisticated artist might have different art statements for different collections and projects.
3. Art Resume
A resume is another way to tell if the artist has worked with galleries or professionals in the art industry before or not. We are looking for exhibition history—those big names that artists get connected with. I usually doubt whether the artist is serious about his/her career if I receive a working resume. The applicant lists his or her work experience as a UX designer or cashier at Walgreens. We understand that it is hard to be a full-time artist. However, when I receive those resumes, I wonder if the person is serious about selling their art. If they are not serious, why should I take them seriously? Those experiences don't help me sell their work. It is not even fair to say that it is very common for a collector to ask for the artist's resume from us. It makes us look unprofessional.
4. Art Portfolio
The portfolio is another important element. Organize the information in a visually appealing format. It can be a website, brochure, or Instagram account, as long as it is carefully curated. It is a visual art business; you want to look appealing. You can also classify your work into different collections based on year, material, or topic. It helps others understand your art journey, vision, and inspiration for creation. We see some poor examples, like sending some random pictures in the wrong orientation to us without proper names.
5. Publication and More
One last suggestion is to remember to attach photos of your successful projects and PR coverage, if any. These are other pieces of evidence showing you are already successful in some markets, and there might be room for a lot of organizations and galleries that want to collaborate with you.
Conclusion
The more you try to promote yourself and sell your art, the better you will become at this business. You will learn more in the process than by staying at home and thinking. And always ask for feedback, whether it is on a successful application or a disappointing rejection.
In the end, succeeding in the art industry is a combination of talent, hard work, and perseverance. It takes time and effort to build meaningful relationships with galleries, but it is worth it. By following the tips in this blog post, artists can improve their chances of landing a gallery show, expanding their audience, and advancing their careers. Remember to focus on telling your story, creating visually appealing portfolios, and building connections with those in the industry. And don't be afraid to ask for feedback, whether it is positive or negative. With patience, persistence, and a bit of luck, you can achieve success in the art world.