More From Aida Murad
About The Artwork
About The Artist
Aida Murad
Fine Art;Abstract;Modern Artist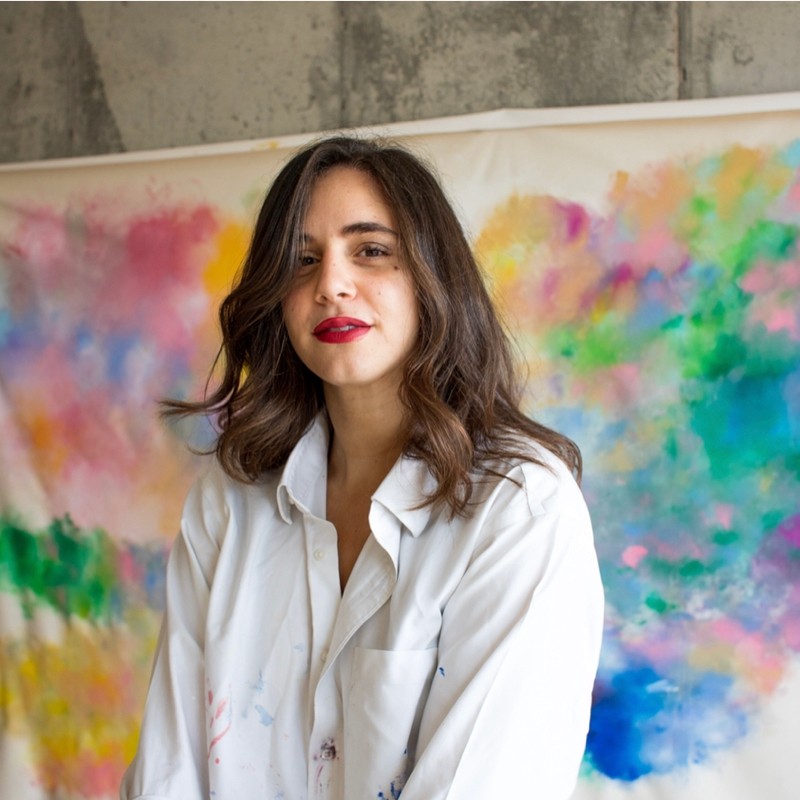 Aida Murad is an Artist, Healer and Intuitive Coach who creates experiences of healing by making art and designing art journeys to facilitate people's healing and inner expansion. As of April 2022, Aida has sold out 10 collections and has been featured in 21 exhibitions. Her work has been featured globally including in Voice of America, Reuters, TRT World, Al Jazeera, and the United Nations. She is named as the 2022 Georgetown University Artist in Residence to create healing art for the Lombardi Comprehensive Cancer Center. She has also collaborated with Grammy Award winning artists including the drummer from The Doors, John Densmore, to use art for social good. As an Arab and previously disabled individual, Aida hopes to open increased pathways for more minorities and differently abled individuals to enter the arts as well as use art for nature conservation and climate change awareness.
Aida identifies as an Arab Spiritual Artist whose mission is to help people feel seen, heard and loved through art. She paints with her fingers due to a past trauma. She became an Artist because she had Rheumatoid Arthritis. They say the darker the shadow the brighter the light. Her Rheumatoid Arthritis was her shadow. Her art is her light and serves as a light for others. When she was 20 years old, she was diagnosed with her shadow and, subsequently, semi paralyzed for 4.5 years. When she was in a place of suffering, she turned to art to help her heal. However, she didn't paint with paint brushes, she painted only with her hands to demonstrate to herself and to the world that she is not damaged, and this dysmorphia will not define her.
Aida has supported many individuals, families and companies with having her art work transform the physical space and bring not just beauty but light to the space.